How can you help?
Show what the people profession can do
We need people like you. Share your mentoring skills with those who face the biggest challenges in the workplace. Or your recruitment expertise to support young people starting their careers. Or your leadership experience to build and broaden the people profession. We're here to help you make a real difference.
How can your HR team help?
What's good for your people and your community is good for your business too
When your people professionals volunteer with us, they bring fresh perspectives and better practice back into your organisation. Find out how we help make it happen. 
Get in touch
I am extremely fortunate. I've had a good career and job security with a public sector employer. I'm now in a position to share my knowledge and experience to support others."

– Guy, Mentor
How can we work together?
The experience of our 160,000 community of people professionals sets us apart. But we know the barriers to better work are overcome quicker when charities, agencies and dedicated volunteers join forces.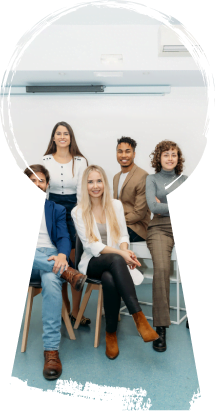 St Giles Trust
St Giles Trust supports people with experience of the criminal justice system to secure work, remain in employment and be successful in their roles. Together we pair people with experience of the criminal justice system with recruitment specialists and senior HR professionals.